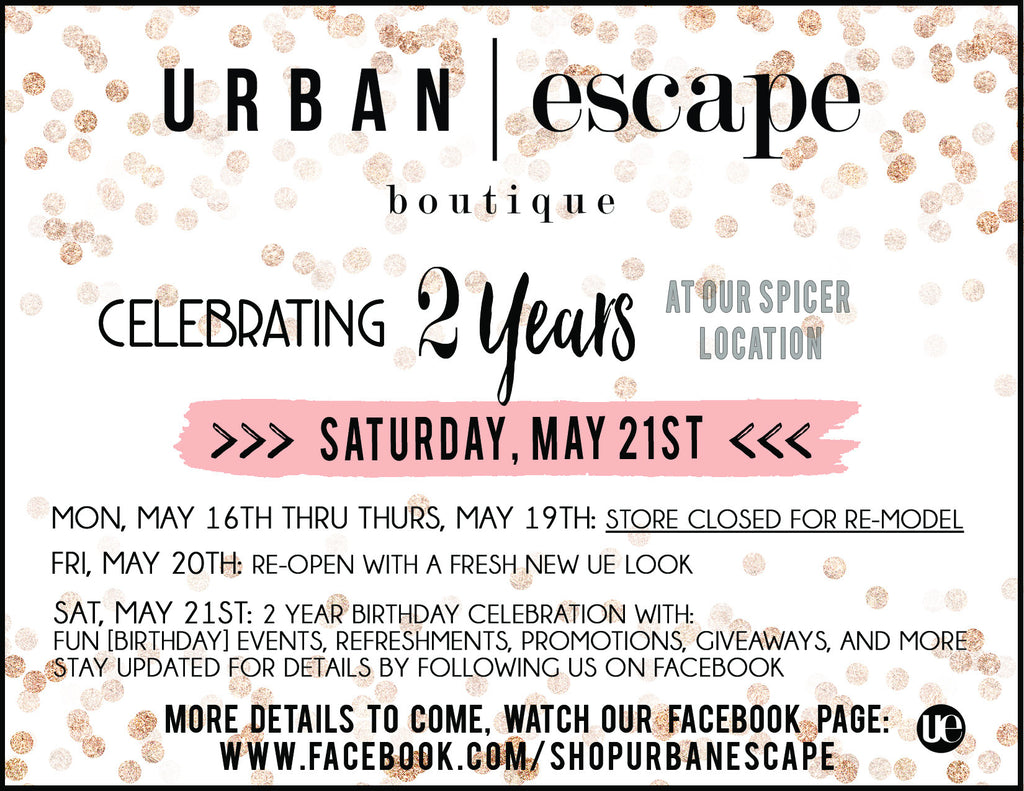 let's CELEBRATE!!!
I can't BELIEVE it's been TWO years since we opened our [at the time] second location!!!! It's been A M A Z I N G and it's a pretty FABulous reason to celebrate!!
we are also going to transform the space just a bit... freshen up your UE shopping experience.... and therefore: 
we'll be CLOSED:  Monday, May 16th thru Thursday, May 19th. 
RE-OPEN: Friday, May 20th
CELEBRATE with us: Saturday, May 21st 
FESTIVITIES to be included >>>
NEW arrivals. NEW product lines. cupcakes. specials. & MORE!!!! we'll post the "MORE" next week after we've finalized a few more plans. wooHOOO!!! 
stay updated on FACEBOOK for more details: ShopUrbanEscape
+ for a "behind the scenes" look at how our space is transforming, add us on SNAPCHAT: ShopUrbanEscape
THANK YOU for all your support, we LOVE you ALL! 
XOXO, 
Eryn + the UE girls
[photo credit: Sara Martinka, Fish Photography]