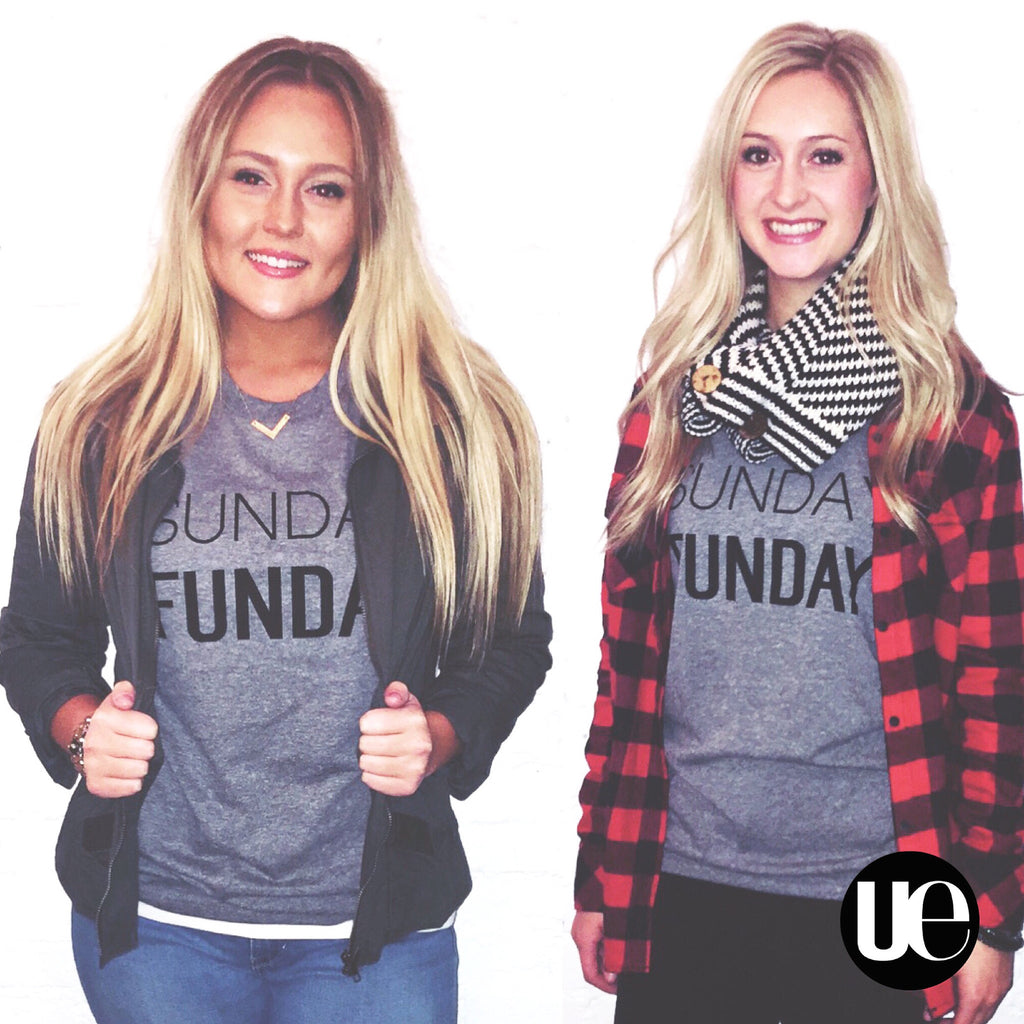 It's SUNDAY FUNDAY!!!
We figured we might as well keep the sales rolling as we CELEBRATE today with a special Sunday FUNDAY!
All weekend sales still up + 
TODAY ONLY get any of our Sunday FUNDAY tees 50% off!
PLUS THEN....
wear your tee in to the store on Sunday's in December & receive 25% off 1 regular priced item!!
And/or....
post a pic on Instagram & tag us with:
#UESundayFunday
for your chance for random giveaways,
shoutouts, & features on our website!!! 
‪
FOLLOW US ON INSTAGRAM @ShopUrbanEscape
••••••••
Comfiest tshirt you'll own! Seriously!! LOOOVE!!!!
Available in store + online: 
Open in spicer 11-4 & in Hutchinson 12-5!!
HAVE A GREAT Sunday {funday!} 
XOXO,
Eryn