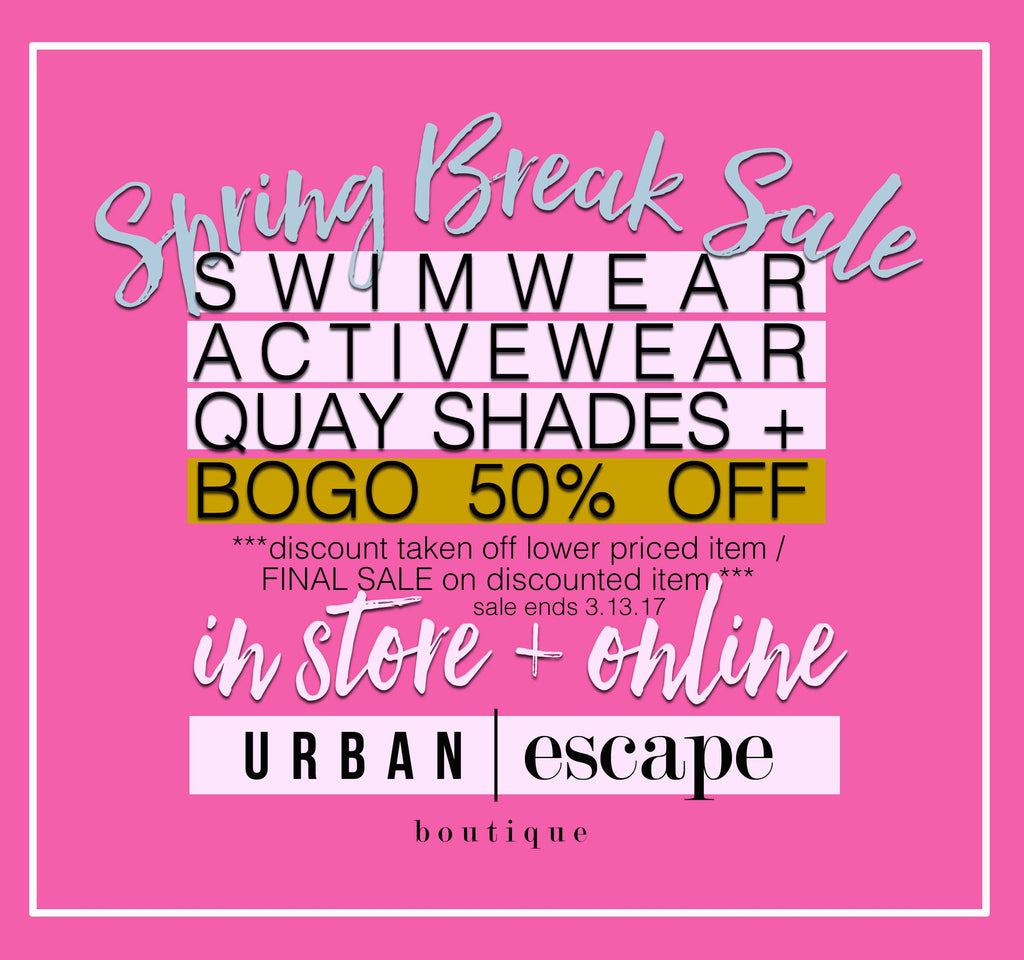 Spring Break BOGO 50% OFF S A L E happening NOW! 
HOOORAY!!!
includes our MAAJI activewear / swimwear / cover ups & quay sunglasses. 
in store + online. 
ONLINE fyi...
we are using a new discount app for our website so that we are able to offer you this sale online.  so how it works:
check out all the items included in the sale in the links provided below.
decide on the items you'd like & then add your first MAAJI or Quay product to your cart & THEN a POP WINDOW will pop up with your 50% off options available, add your 2nd item to your cart & you are good to go! 
Click here to shop >>>  MAAJI clothing
Click here to shop >>> MAAJI accessories 
Click here to shop >>> Quay Shades
If you have any problems send us a message on Facebook or email: eryn@shopurbanescape.com
sending you GOOD vibes for a fantastic weekend, ENJOY!!  
xoxo, 
Eryn