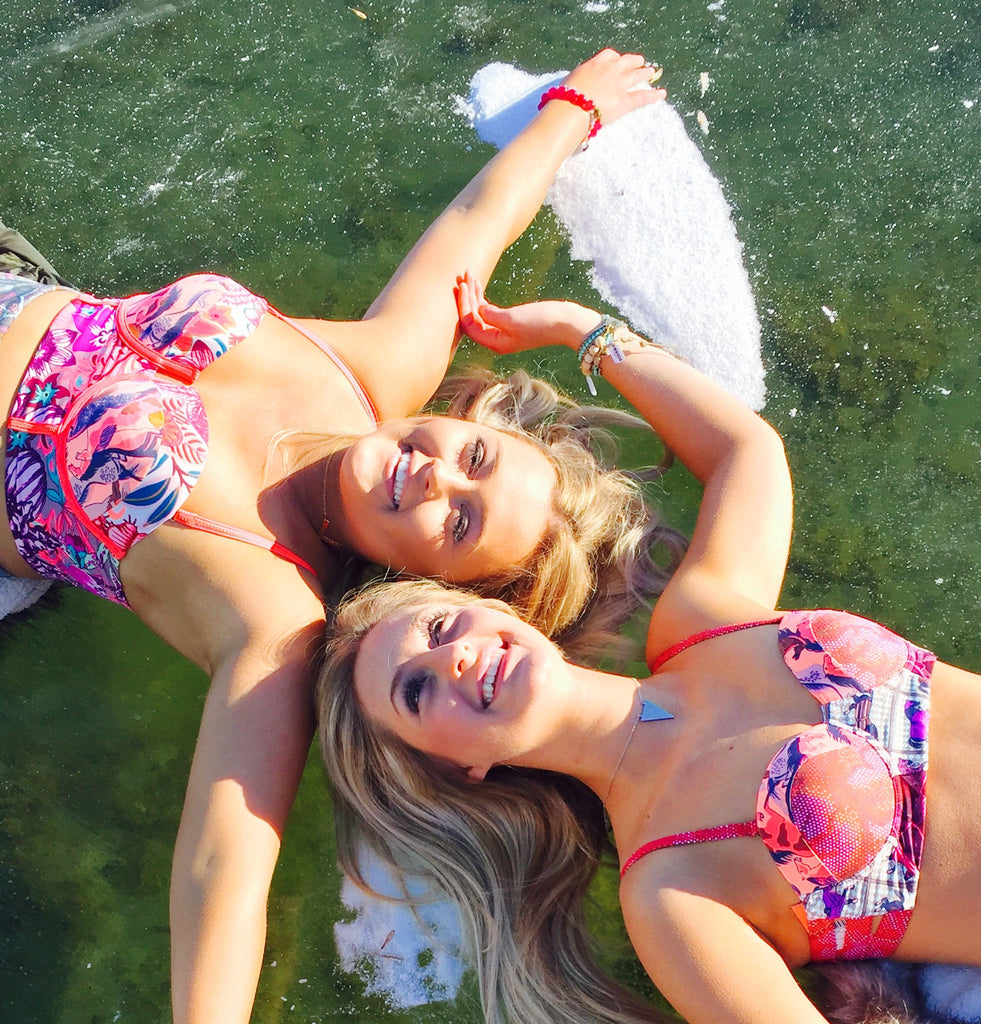 last year the ice on Green Lake was AMAZINGLY clear...
clearer than most had ever seen it!!! it was truly amazing!  soooo, that's when UE girls, Haily & Bailey,  decided we needed to take advantage of this very rare occasion and.... grab some SWIMSUITS & do a photoshoot, of course!  my reaction.... "what?!? you wanna, what?!? but it's so C O L D out.. " ;)  but they were determined to make it happen & so they did.... 
[haily left / bailey right]
here's some fun pics that Sarah Martinka from Fish House Photography captured...
& me, well i just stood their with warm coats to wrap them up in once they were done and laughed... a lot.
cause that's what we do. we laugh a lot.
now remember...
we live in MN.
this was in january
the average temp is 15F!!
+ there is always a bitterly cold wind on the lake. 
brrrrrr...
i am freezing just thinking about it!
we were just missing our girl, Coral, this day...
but pretty sure she would have joined right in with these girls! 
 HUGE props to these girls for their
dedication + excitement + passion
for all things UE!
the swimwear is MAAJI brand that we carry in store. 
simply put. it's an AH.MAZING brand.
the colors. patterns. fit. material.
=perfection. 
XOXO, 
eryn